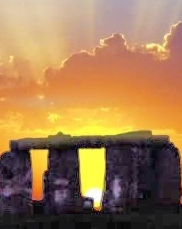 Message of the Ancients  –  Rahnwyn Speaks!
Rahnwyn is a Sidhe being, also called People of Peace or Shining Ones who live in a higher vibration on another dimension.
Jacquie and Rahnwyn have collaborated for many years in her healing practice, leading meditations and sacred ceremony.
Rahnwyn is willing to help humans to:
Discover true life path and purpose
Emerge latent potential and skills
Connect with soul guidance and non-physical colleagues
Be who you were meant to be in this time and place
Live in Divine Power, Love, Wisdom
Conscious evolution work moves you up to a higher frequency vibration to attract what your soul desires in life.  By working with the body, we transform any energetic patterning that holds limiting beliefs or contraction.  The process of core belief transformation can help you to discover your soul purpose, awaken your authentic power, manifest your dreams, transform obstacles into allies, identify your archetypes and communicate with your guides and angels.  This is the exciting journey of a lifetime!
For all of her adult life, Jacquie has been studying, seeking, finding and sharing that information through her healing and intuitive skills.  She has studied with several shamans, psychics and medical intuitives.
She is an ordained minister and has been active in the New Thought and metaphysical community since 1986.
---
To schedule an Intuitive reading in person or by phone please call or text 941-724-3262 
Half Hour Intuitive Reading $70.00
Full Hour Intuitive Reading $135.00
Intuitive readings can be done in person or by phone.